I'm happy to have directed an animation about a festive story for Adobe, and as the only one doing animation out of the six creatives, I'm delighted to share what my festive season looks like.
Every year my family and I celebrate our festive season at both the end of the year (Dongzhi) and the start of the Lunar New Year.
For both times, my family gathers together at my grandparents' house and we eat! Our festivals follow many fun traditions, like making and eating tangyuan, playing mahjong all night long, and watching dancers dressed as dragons and lions.
Moreover, during this period, we celebrate the whole month with lots of different activities. It's a very special time of year for me.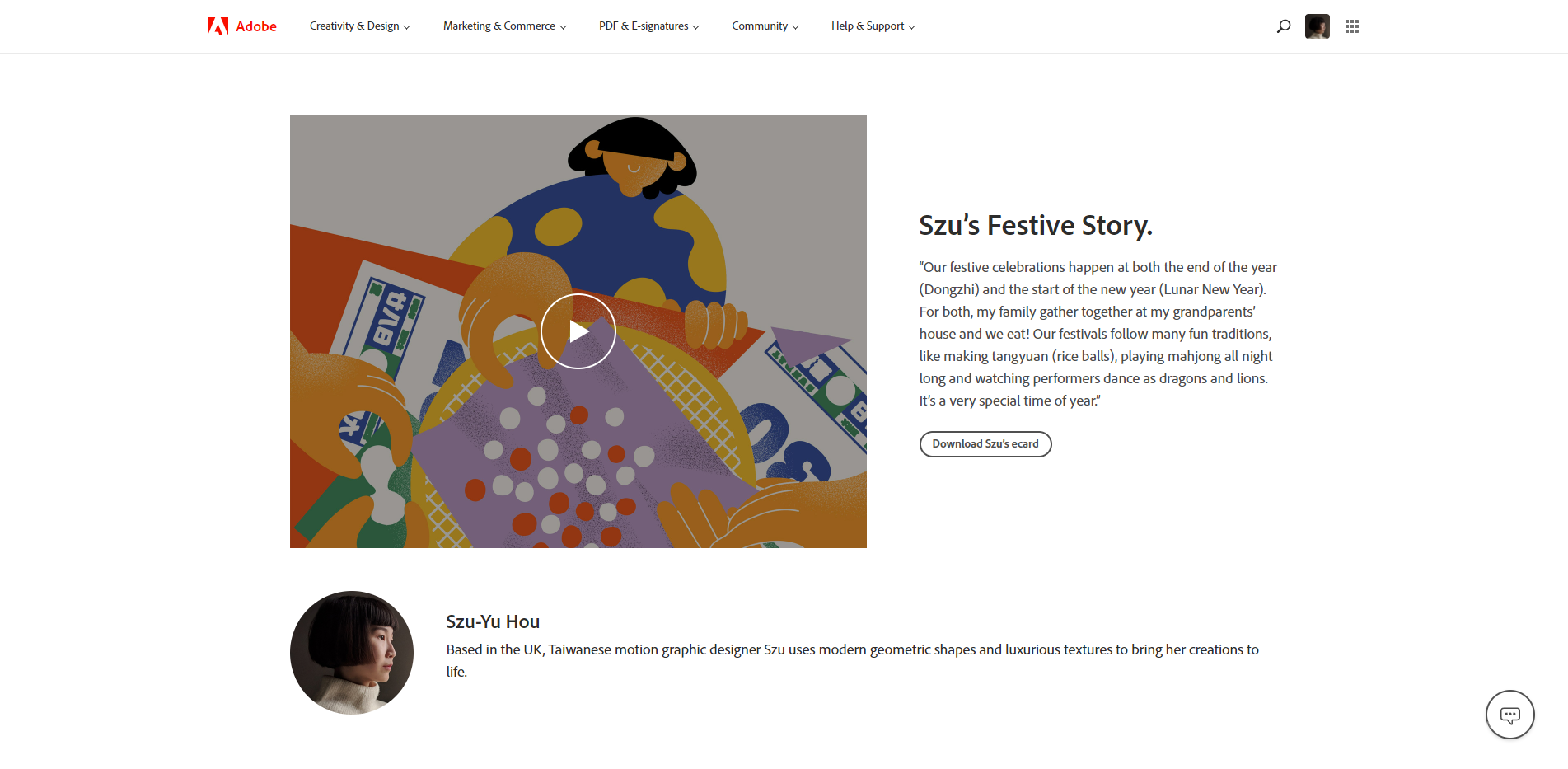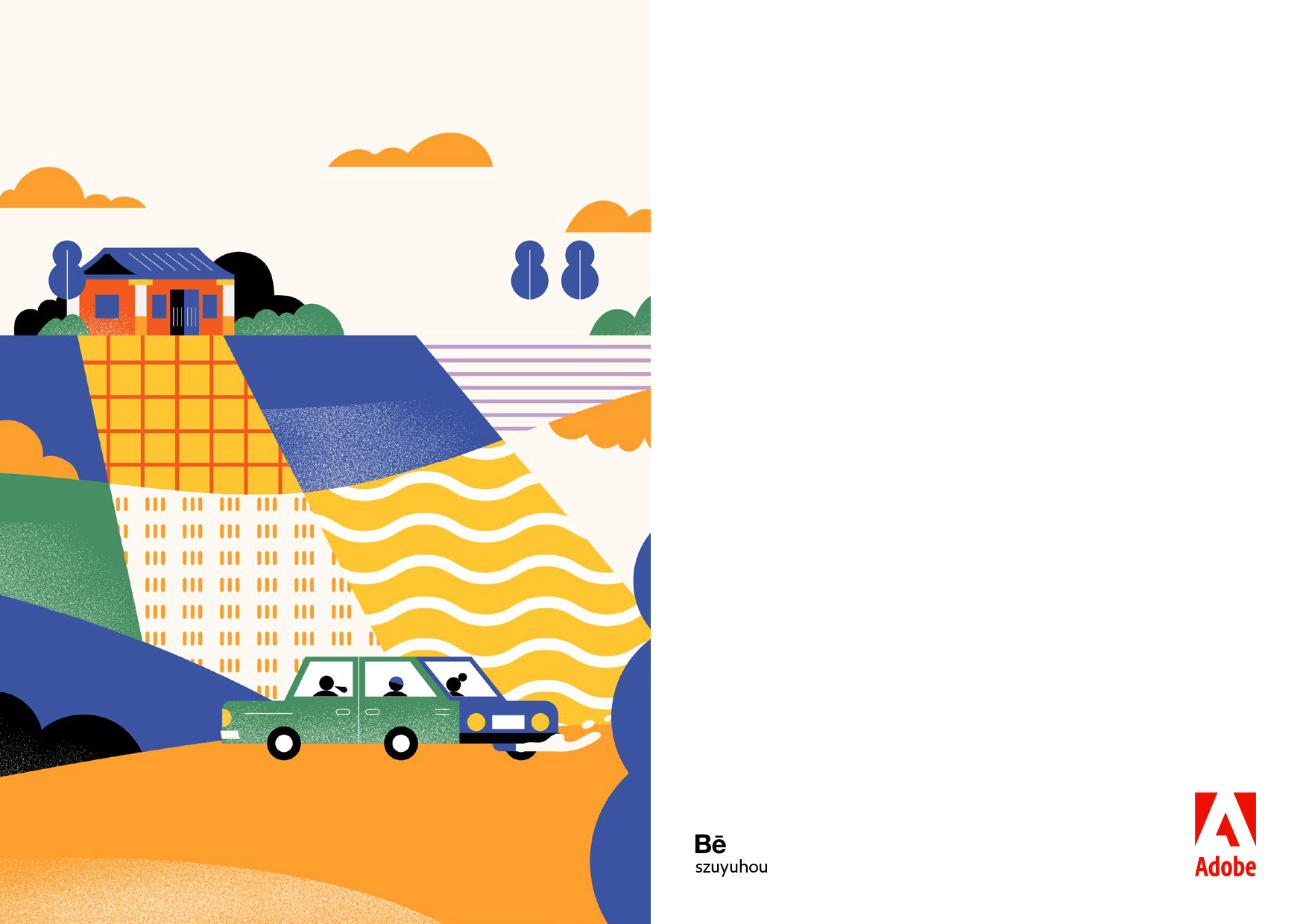 → Download my ecard
Storyboard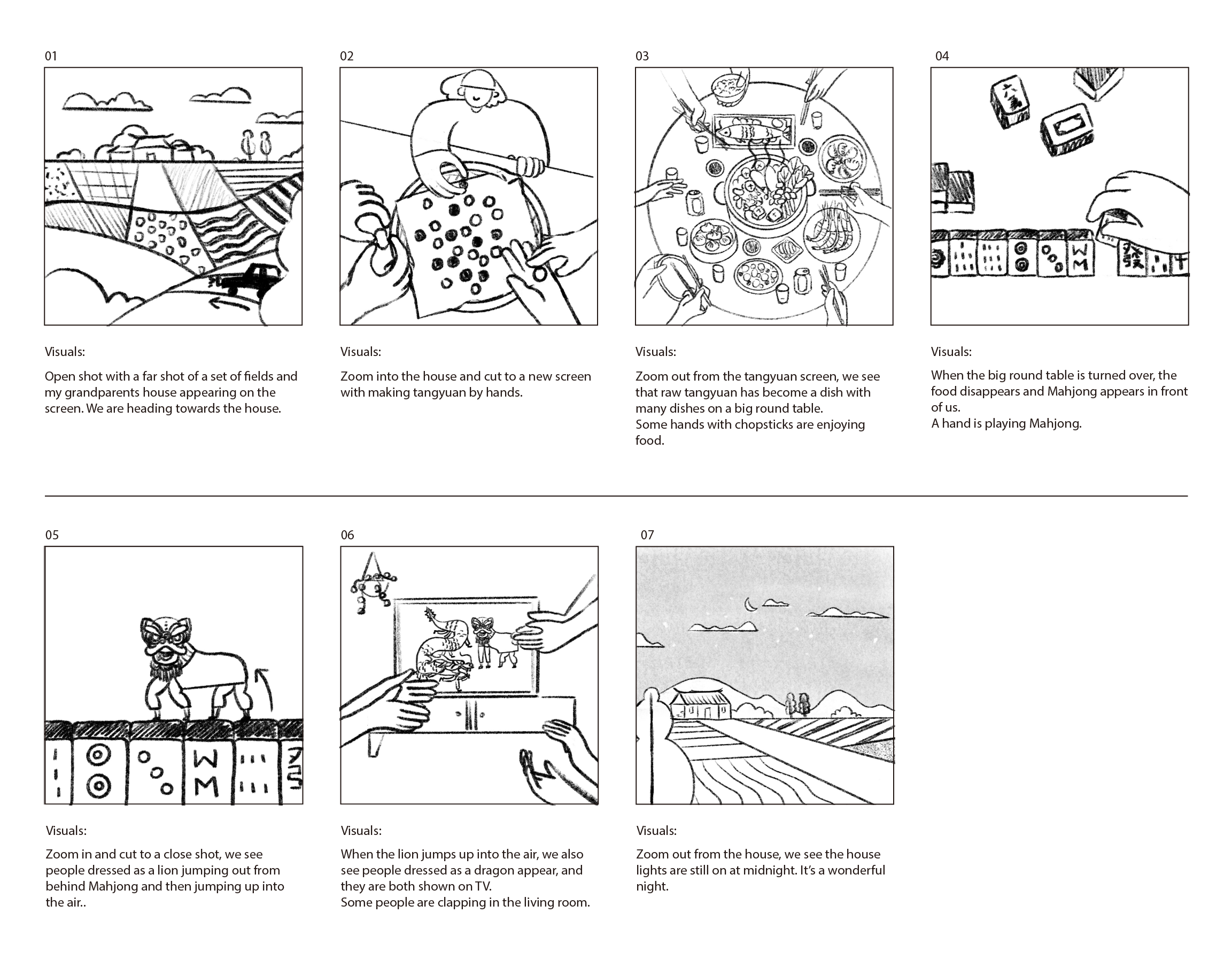 Styleframes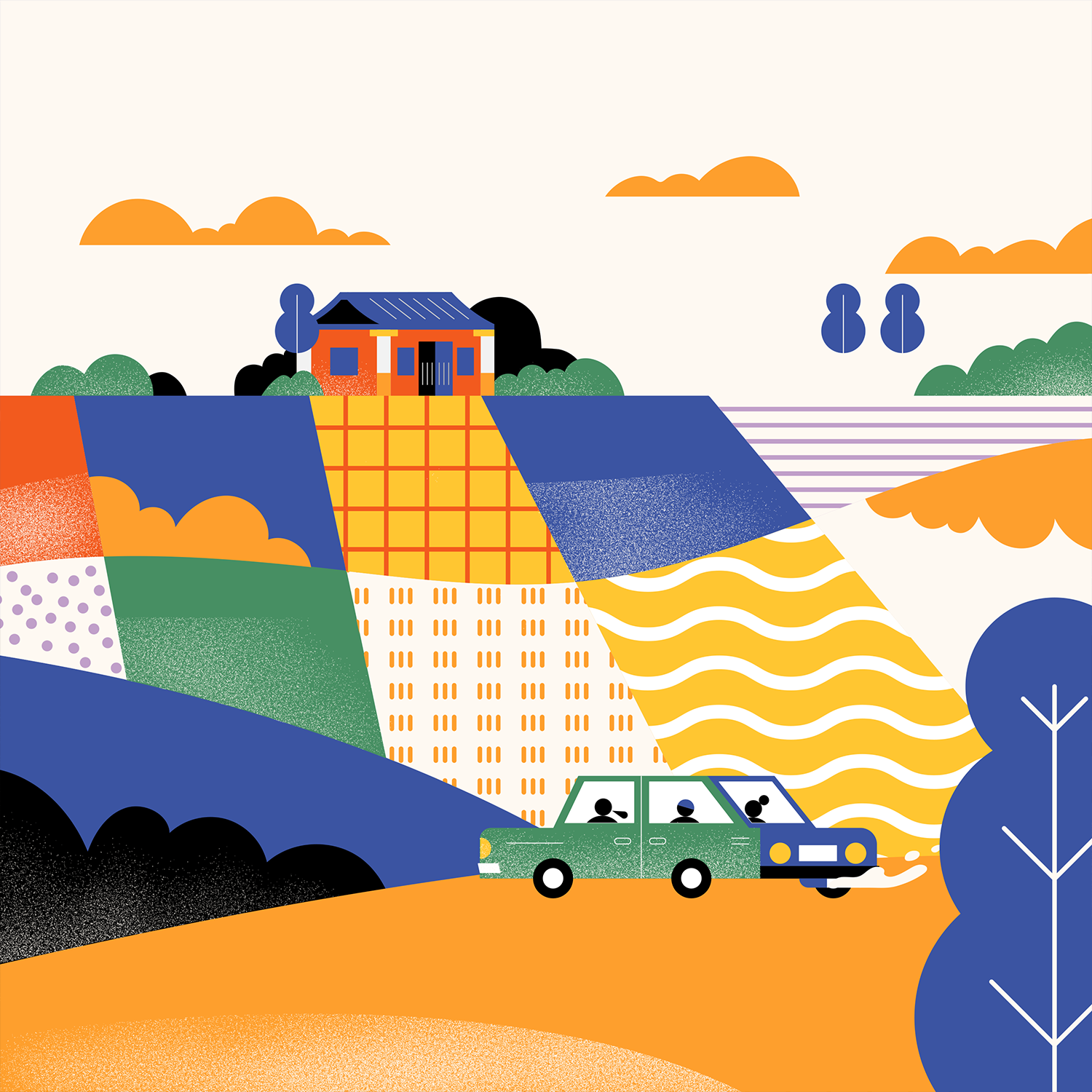 Check out Adobe's website to see all festive stories.
▒ Credits

Client : Adobe
Agency : Torpedo
Production:Wild Design

Director/ Storyboard / Designer : Szu-Yu Hou
Animator : Szu-Yu Hou / Mizu Huang
Cel Animator : Knife Yu